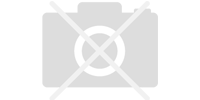 Omnium Gatherum - Slasher -Ltd/Ep-
Facts
Are you in the mood for some extremely catchy melodic death metal from today? Your supper has just been delivered! The legendary Finnish Metal band Omnium Gatherum proudly presents this mouthwatering four-course meal under the title "Slasher - EP". Including the fantastic 80s song "Maniac" with a special Omnium Gatherum touch!
Inspiring Modern Melodic Death Metal compositions have been available from Omnium Gatherum for already 25 illustrious years.
By delivering overwhelming musical assaults and tirelessly touring the globe throughout these fierce decades, they have won over legions of heavy metal fans all over the world. At Fascination Street Studios, "Slasher - EP" was mixed by Jens Bogren and mastered by Tony Lindgren.
Available as a Limited CD Digipak edition & as Black 180g LP.
| | |
| --- | --- |
| Article number: | 19658795801 |
| Artist: | Omnium Gatherum |
| Barcode: | 0196587958015 |
| Distributor: | Bertus |
| Label: | Century Med |
| Media: | LP |
| Release date: | 2023-06-02 |
| Units in packaging: | 1 |
| Year: | 2023 |